Once upon a time...
Based in the Aix-Marseille region and with 22 years of experience in game console repair, we have decided to expand our offer to internet users and thus provide an alternative of choice in a technical and commercial sector at the heart of your desires.
Infinitydream: the charter
If you feel demanding in terms of quality, price and service, do you say we are so much more!
Indeed, at Infinitydream, the slogans are...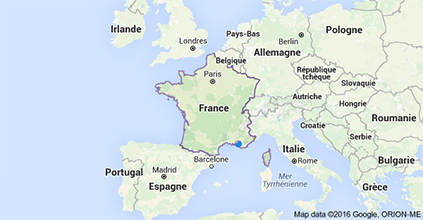 1
Rigor on our modification and repair services
Each intervention is practiced with the utmost care, taking care to respect the integrity of the material entrusted to us. Thus we are committed to fully preserve the original screws and cosmetics of the device and not to steal any parts as unfortunately occurs elsewhere...


2
Rigor on our product choices
At Infinitydream we strive to put ourselves in the customer's shoes. That's why we are strict about the selection of products that browse our shop.
The selected products are tested to meet your expectations of performance and technical accessibility.


3
Rigor on our prices
By targeting your expectations, we try as much as possible to reduce the cost. Vigilant about the prices practiced here and there, we strive to offer you only the cheapest rates.
As such, you are offered the opportunity to order quantity of some of our specified products to achieve substantial savings!


4
Rigor on our delivery times
At Infinitydream, we play the transparency card.
Unlike our competitors, all our displayed products available are in stock, deliverable immediately. In return, products known as unavailable or out of order can not be the subject of any order in the state.
It is your guarantee of optimal service, without waiting for delivery.
In short
Infinitydream is in itself the will to make accessible the joys of the video game experience to the greatest number but not only...
It is also the desire to extend this pleasure through, among other things, a wide choice of spare parts and repairs to rehabilitate your gaming platforms and at a lower cost.
Finally, it is the provision of secure payment solutions with the possibility of benefiting from unique guarantees so that the dream never ends...
EURL INFINITYDREAM
31 chemin des Agarus - D96
13710 Fuveau - FRANCE
Company with capital of 8000 euros
TVA FR64494167455