Separation tool for glued glass/LCD of smartphones.
Fitted with a molybdenum wire, this tool will insure you a clean work without risk of breakage of the LCD screen.
Also works for jointed screens that outfit portable consoles and touchscreen tablets.
Key features :
Glass separation tool
Lets split/off the glass from the LCD screen
Handles equipped with clamping screw (x2 pcs) for cutting wire
Molybdenum strand wire sold separately : molybdenum wire (0.1 mm)
Support all touch screens of smartphones (Galaxy™, iPhone™)
Support all touch screens of iPad™, iPod™
Support LCD/touch screen of GamePad for Wii™ U console
Support touch screen + LCD (upper/lower) of Nintendo DSi/DSi™ XL, 3DS/3DS™ XL consoles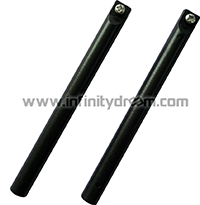 Glass, LCD, Separation, Tool, Samsung, Galaxy, iPhone, Cutting, Wire, Handle
There are currently no product reviews.
Customers who bought this product also purchased