YOUYUE 948L machine for smartphones glued glass/LCD separation.
With its high-performance microprocessor, the temperature control is accurate and consistent with LCD front panel display.
The aluminum alloy heating plate enables a rapid, highly efficient heating and ensures temperature uniformity.
Articulated blockers are adjustable for a perfect fit whatever the size of the screen.
With its low volume, temperature stability and simple operation, the screen separator YOUYUE 948L is the ideal tool for professional repair of LCD screens.
NB : Spool of special cutting wire (100 m) and handles (x2) provided.
Key features :
YOUYUE 948L professional machine for smartphone screen separation
Lets split/off the broken glass from the LCD screen
4 articulated blockers preassembled
LCD display + Temperature control by front panel buttons
Max temperature locked/unloked : 100/350°C
Recommended temperature : 80°C
Griddle dimensions : 19.5 x 12 cm
Machine dimensions : 30 x 18 x 17 cm
Power supply : 110/220 V
EU power cable provided
Handles equipped with clamping screw (x2 pcs) for cutting wire provided
6 months warranty
Support all touch screens of smartphones (Galaxy™, iPhone™)
Support all touch screens of iPod™
Manufactured by YOUYUE®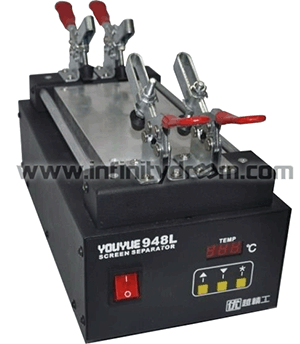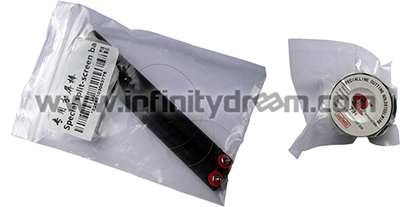 YOUYUE, 948L, Glass, LCD, Separation, Machine, Samsung, Galaxy, iPhone
There are currently no product reviews.
Customers who bought this product also purchased